Your personal assistant to help you survive the Ark!
From beach bob to alpha tribe, arkbuddy will be there to help you with whatever you need!
Helping
999

members on

999

servers!
Features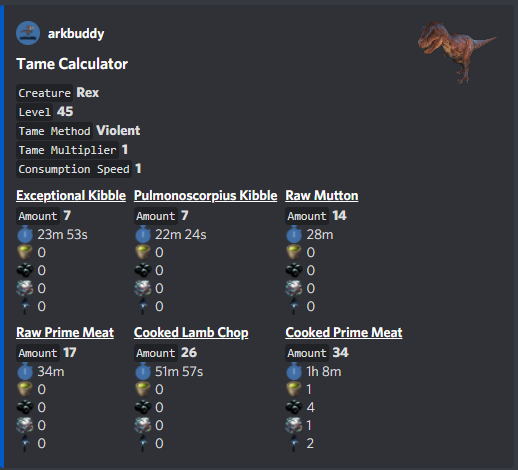 Get creature tame data from Dododex with the tame command.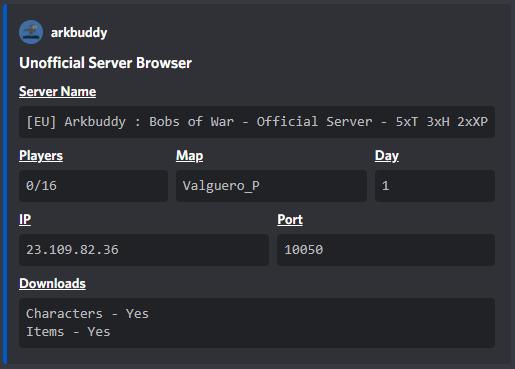 Check on your favorite server with a simple command

Customize the settings to match your server.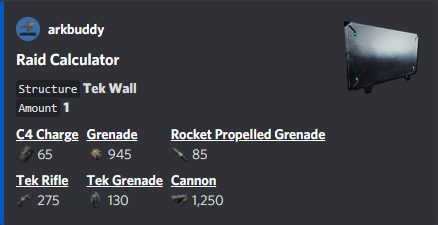 Brand new raid calculator